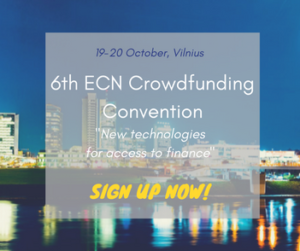 Technology is changing drastically the way SMEs and individuals can get access to finance. Crowdfunding, marketplace lending, digital payments and mobile transfers have raised the standards of efficiency, transparency and openness, challenging traditional financial institutions to innovate and adapt to clients' digital expectations and needs. More recently, the emergence of AI and blockchain are opening the door to even more disruptive developments and disintermediation in the near future.
These changes are taking place at a fast pace for a sector that has not seen many  innovations in the past thirty years. Consequently, digital disruptions are posing serious questions on regulation, cyber security, cross-borders activity, professional conduct and consumer protection. The 6th ECN Crowdfunding Convention, with main theme "New technologies for access to finance", will focus on exactly these aspects.
ECN is glad to offer to our followers and friends up to 10 VIP entrances to join the upcoming Convention in Vilnius. If you are interested, please send an email to info(at)eurocrowd.org, mentioning in the object "VIP pass MFC" to claim yours!
Why attend?
Discover fintech companies making online access to finance more efficient
Get to grip of how blockchain and AI could change online access to finance
Join the discussion on how to facilitate cross-border online investments in Europe
Take advantage of 5+ networking hours across the two days and make your mark on 200+ attendees
Meet pan-European industry peers and contribute shaping the future of alternative finance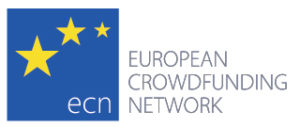 The European Crowdfunding Network AISBL (ECN) is a professional network promoting adequate transparency, (self) regulation and governance while offering a combined voice in policy discussion and public opinion building. Founded in 2011 as an interest group, we formally incorporated as an international not-for-profit organisation in Brussels, Belgium in 2013.