Managing well your institution's digital presence is crucial nowadays. The world is digitalizing extremely fast. Pandemic has substantially accelerated this process.
We need effective digital solutions more than ever. The future is digital. We believe microfinance institutions need new skills to ensure their own future growth and this is why MFC is developing its #DigLitBootcamp with the financial support of EFSE Development Facility and the EIB Institute.
Every Tuesday at 11:00 CET there is a new webinar covering another digital solution. Mark in your calendars and prepare your questions – sessions are interactive!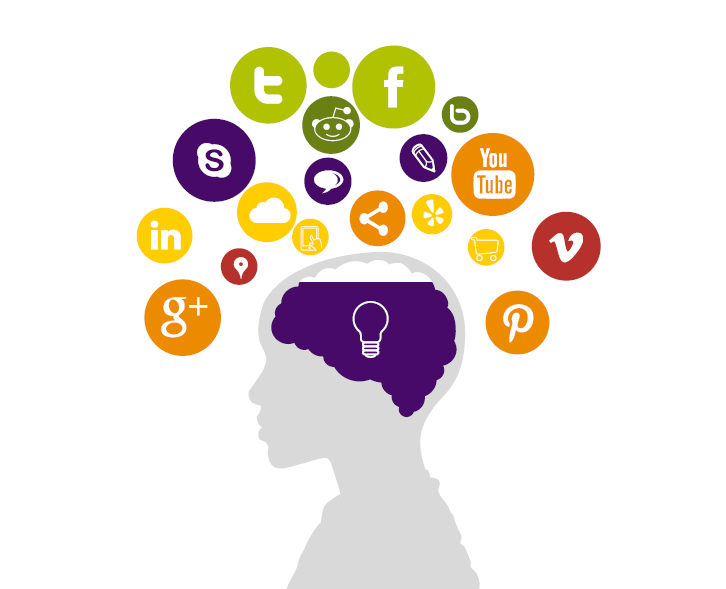 MFC Digital Literacy Bootcamp has started last autumn and was attended already by almost 500 participants! All of the webinars' video recordings are available on the MFC website along with follow-up knowledge tests. After having completed a series of webinars, you can obtain a certificate.
You may have asked yourself questions such as : But how do I reach to my clients in the online space? How can I advertise my business in the online market? Can I automate this process? How to I measure the results?
MFC Digital Literacy Bootcamp is aiming at equipping you with lots of essential skills to let you streamline your MFI's operations in the future world. We will lead you through all the online channels you need: Why don't you start with creating a powerful landing page (watch and learn!), then setting up Google Analytics (watch and learn!) followed by GoogleAds (watch and learn!) and then enhancing your mobile brand presence (watch and learn!)
This is not enough obviously, but we continue! In June you can take five steps more and take part in five interactive webinars, where our experts will share with you their best tips on :
Programmatic Digital Advertising explained: what it is and why you should use it?

Already

2 June!
It is the fastest-growing segment of the digital advertising. What is it and why should you use it? Is programmatic always automatic? What Facebook and Google have in common with programmatic? We will go through case studies of successful campaigns and point out possible scenarios of its practical use for MFIs and much more.
Our expert Marta Klepka will answer all your questions.
Interested? Click to learn more and register immediately
Not enough of Google products? Here's Introduction to Google Display Network –

9 June
How to set your proper targets while creating a campaign? How to monitor the results? What is the key to successful remarketing? Overall.. how to reach your (potential) clients using this tool? Our expert Artur Podgórzak will answer all your questions
Interested? Click to learn more and register !
What about

Social media effective play

on

16 June

?
It is not a difficult game one may say, but not everyone knows how to play it right. How to reach your goals in social media with limited budget? How to monitor KPIs? What has the pandemic changed in the social media presence?
Our expert Nadia Szypilow will answer all your questions.
Interested? Click to learn more and register !
SEO for Microfinance – optimise for success!

 Learn already 23 June!
SEO and the user experience go hand in hand. Headings and easy navigation allow both users and search engines to find information and understand your content. As one of the key area of your activity in Internet, SEO requires continuous involvement of the team and long-lasting improvement plan.
Our expert Bernard Golko will answer all your questions.
Interested? Click to learn more and register !
Native ads – smart, easy and cost effective alternative for Google and Facebook

–

Sounds interesting? Join us 30 June
Native advertising can help you get more leads or visits than Google or Facebook, at a lower cost. The webinar discusses this alternative method of online outreach to clients, by explaining what it is and how exactly the leads are generated. The participants will get the basic understanding, allowing them to start working with native ads immediately.
Our expert Łukasz Ciechanek will answer all your questions.
Interested? Click to learn more and register !
If you've already taken part in a #DigLitBootcamp webinar, we surely do not need to convince you to register for the upcoming ones. If you still haven't, take a look at the webinars above and you will surely find something useful for you and your organisation. Master digital solutions with MFC #DigLitBootcamp!
Enjoy #DigLitBootcamp webinars and meet EIB Institute and EFSE Development Facility who are supporting us now financially:
The European Fund for Southeast Europe (EFSE) invests in the financial infrastructure that serves micro and small enterprises in Southeast Europe and the European Eastern Neighbourhood Region.

The EFSE Development Facility supplements the fund's investment activities with technical assistance

Since 2006, the EFSE DF has been deepening the impact of the fund by providing additional sector support to investees, partners, policymakers, and entrepreneurs. We design tailored projects that provide consulting, coaching, workshops, market studies,
and more in order to build capacities and increase skills and knowledge.
The EIB Group (European Investment Bank, European Investment Fund and EIB Institute) has a long track record in microfinance both within and outside the European Union.

We help leading microfinance providers, investment fund managers and other stakeholders to increase sustainable and responsible access to finance for micro and small-sized enterprises.

The Institute complements the actions of the EIB Group – mainly through grants and sponsorship – by promoting conferences and other initiatives, and by supporting higher education and research, enabling the development of microfinance in Europe and beyond.
This webinar has received financial support from the European Union Programme for Employment and Social Innovation "EaSI" (2014-2020). For further information please consult: http://ec.europa.eu/social/easi
The information contained in this webinar does not necessarily reflect the official position of the European Commission.
Partners of the #DigLitBootcamp:
European Microfinance Network, BCRS, Crystal, Business&Finance Consulting, OpenCBS