Calling all microfinnace institutions in the Eropean Union!
Representatives from the European Commission (EC), the European Investment Fund (EIF) and the Consortium of the Frankfurt School, the Microfinance Centre and the European Microfinance Network will provide important updates on the programmes and instruments that support microfinance practitioners in the EU during the workshop "EU Funding for Microfinance: Latest News" at the MFC Annual Conference 2019 in Istanbul (30-31 May 2019).
Programmes and instruments supporting microfinance practitioners include:
equity,
guarantees,
BDS grants,
complementary technical assistance.
Panellists will also share their insights on the forces currently shaping EU access to finance policy, giving you a unique chance to express your policy expectations and concerns.  If you are from an EU or EU candidate country, come and ask your questions and give your feedback on the EU support programmes for microfinance.
Register for the MFC Annual Conference 2019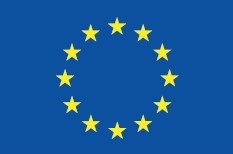 This initiative has received financial support from the European Union Programme for Employment and Social Innovation "EaSI" (2014-2020). For further information please consult: http://ec.europa.eu/social/easi