Oleg Moraru CEO, good.bee Credit (microfinance institution from Romania) is sharing with us top tips and tricks to using the different components of the EaSI Programme funded by the European Commission based on good.bee's experience receiving its certification for compliance with the European Code of Good Conduct for Microcredit Provision, and the support it has had from the EaSI Guarantee Facility and EaSI Technical Assistance.
The EaSI Technical Assistance aims to increase the availability and accessibility of microfinance for vulnerable groups and micro enterprises, to build up the institutional capacity of microcredit providers and to increase access to finance for social enterprises.
Four tips for using EaSI Technical Assistance:
Your rating exercise will highlight areas to improve – flag these areas for future development.
Make the most of your 12 free days of TA – go deeper into on fewer areas (preferably one) rather than doing everything at once.
Be smart about your consultant: clearly define their scope of work and desired qualifications to make sure you have the right support.
Plan event logistics in advance and keep records for monitoring purposes.
The EaSI Guarantee Instrument is funded from the EaSI Programme and is specifically dedicated to microfinance and social entrepreneurship. One of its key objectives is to increase the availability of and access to finance for vulnerable groups wishing to launch their own enterprises, micro-enterprises and social enterprises, both in their start-up and development phases. EUR 96 million is already available for interested microcredit providers and social enterprise through the EaSI Guarantee. It shall enable microcredit providers and social enterprise investors to reach out to entrepreneurs they would not have been able to finance otherwise for risk considerations.
Five tips for using the EaSI Guarantee:
The contract is very technical – get help to make sure you clearly understand your obligations (ask your consultant or other experienced MFIs ).
Set a general definition for your "additional eligibility of beneficiaries" criteria, rather than a specific one. It is possible to change it later – but it takes time to approve/implement.
Make sure you know which agreement requirements need to be included in your client loan agreements.
Make sure to keep records so that to be able to provide proof in case of monitoring.
Get up to speed on the reporting manual to make sure you are implementing the reporting requirements as soon as possible.
The European Code of Good Conduct for Microcredit Provision The objective of the Code is to set out good practice guidelines that will better enable the sector to face the challenges of accessing long-term finance. The aim is to provide a document benefiting founders, investors, customers, owners, regulators and partner organisations. EaSI TA offers advice to microcredit providers regarding the Code by way of training and evaluating its implementation.
Six tips for implementing the Code of Good Conduct:
The self-evaluation will give you a valuable head start on the process – don't skip this step!
Involve every department in gathering evidence on your policies and procedures, and making changes to policies and procedures where needed.
Remember: the priority clauses are compulsory!
Make changes in enough time and check with your evaluator/expert (Microfinanza Rating) to confirm those changes are Code compliant.
Use all the information and insights available on Code implementation, including Code manuals, the Fi-Compass platform, insights from certified MFIs, the MFC, EMN etc.
Make sure to prepare in advance your data to be reported on the Mic-Pro platform.
Th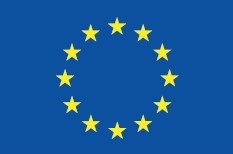 is initiative has received financial support from the European Union
Programme for Employment and Social Innovation "EaSI" (2014-2020).
For further information please consult: http://ec.europa.eu/social/easi