Join 2h virtual workshop to learn about good practice and key pitfalls
Tuesday October 26th, 11:00 – 13:00 CET (Berlin / Warsaw / Sarajevo)
In this virtual lab we will review the advertising campaigns run by MFIs in their social media and other digital channels. We will point out the good practices and provide recommendations for improving the digital communication.
We will work on real life cases, so you are more than welcome to submit your campaign's example, by answering a few questions here
We will also review the microfinance client decision pathway: we will identify their  information sources and factors crucial at every step of decision making. This will lead us to understanding how well do MFIs answer the needs of potential clients in the virtual environment. We will especially focus and diagnose the elements of digital trust that MFIs need to build.  Eventually, we will get inspired by the top brands in financial sector.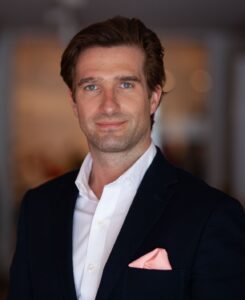 Robert Plesko, media house Managing Director
Robert serves as Managing Director at Macroscope OMD, one of the most recognized and awarded advertising agencies. Within his 18 years of experience, he worked for clients like or clients such as Unilever, Beiersdorf, Heineken Group, McDonald's, Daimler AG, Henkel, Polpharma, Bayer, HP, Kraft-Heinz, Bakoma, Axel Springer, Warner Bros, IPF, Liberty Global, Deutsche Bank, Heinz, Strauss Cafe and many more. Together with his team, he won many prices, among other Digital Agency of the Year in 2019, Innovation Awards Winner in 2020, Most Effective Agency in 2019 and more.
He is also a lecturer at the Institute of Media Education and Journalism and at Leadership MBA Programme at Personnel Management College in Warsaw.
You may also be interested in our two linked seires of webinars: Digital Literacy Bootcamp and Leaders in Digital Era – click and check the topics!
Partners and Funders:
The Bootcamp Labs series are free of charge due to kind support of our donors: