Project Description
The overall objective of the program "Financial Inclusion for Inclusive Growth in Europe II" is to widen and deepen financial inclusion of the European citizens. To achieve this, the MFC program encompasses advocacy and capacity building for EU practitioners and policymakers.
Project status: active
Project duration: 2018 – 2021
Project regional focus: 
EU countries: Austria, Belgium, Bulgaria, Croatia, Cyprus, Czech Republic, Denmark, Estonia, Finland, France, Germany, Greece, Hungary, Ireland, Italy, Latvia, Lithuania, Luxembourg, Malta, Netherlands, Poland, Portugal, Romania , Slovakia, Slovenia, Spain, Sweden, United Kingdom
and Albania, Montenegro, Serbia, Turkey, Republic of North Macedonia, Iceland, Norway
Funder:

Project Objectives
The program focuses on three general aspects:
To increase MFI awareness of the current EU policies and programmes existing (e.g.: the EaSI Programme) that support improvements in providing finance to excluded groups, and engaging with policy-makers on improvements to legal and regulatory frameworks for inclusive finance.
To develop the capacity of MFC members and non-members to overcome barriers in access to finance for micro-entrepreneurs and social enterprises.
To deliver relevant data and analysis on important themes to practitioners and EC stakeholders.
Key Activities
Key activities include:
Operate a lean, agile and effective MFC mobile office in Brussels to facilitate information-sharing and networking
Organize country meetings/visits with local practitioners to discuss important topics related to financial inclusion
Support the establishment of national working groups so local practitioners can increase their visibility, address key challenges and advocate for financial inclusion in their countries
Organize webinars, workshops, peer-to-peer mentoring to build practitioners' strategic and operational skills
Conduct research topics of key importance to MFIs, such as serving start-ups, digitalization, financial instruments needed for microfinance sector development, business development services (BDS), etc.
Facilitate a Digitalization Working Group and Business Development Working Group to explore, improve, and disseminate good practice
Disseminate news to share relevant information to key stakeholders.
Our 2019 key program activities include:
Continue operating our mobile office in Brussels to engage in dialogue with the EC, international networks and other stakeholders
Continue BDS and Digitalization Working Groups where practitioners can share good practice and discuss challenges
Conduct research related to digitalization, focusing on the development of a tool to assess clients' digital footprint, and a scorecard to help micro-entrepreneurs assess the financial health of their business
Continue peer mentoring sessions among HR managers
Continue supporting national working groups of microfinance practitioners
Continue country visits/meetings to discuss the financial inclusion agenda
Organize workshops and meetings related to the financial inclusion agenda at MFC Annual Conference 29–31 May in Istanbul.
2018 Key Results
Our 2018 program key results include:
Publishing four research papers and case studies:
Co-hosting the MFC-EMN Annual Conference in Bilbao, Spain, attended by more than 600 participants, including one workshop that proved very popular with delegates: New financial instruments for EU MFIs, as well as a special working lunch meeting organized between EC representatives and MFC members to discuss trends and developments and allow informal exchange.
Holding nine country meetings/visits in Albania, Bulgaria, Greece, Hungary, Republic of North Macedonia, Poland, Romania, Serbia and Turkey to discuss with local stakeholders topics related to financial inclusion.
Creating three working groups: The EU Code Working Group, which submitted its recommendations in May 2018 to the EC; the Digitalization Working Group which among other things helped to select topics for case studies, and the BDS Working Group.
Hosting eight webinars on current trends and best practice on key sector topics such as digitalization.
Project News
Th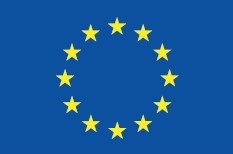 is initiative has received financial support from the European Union
Programme for Employment and Social Innovation "EaSI" (2014-2020).
For further information please consult: http://ec.europa.eu/social/easi