The European Commission published its assessments of the Economic Reform Programmes (ERP) of Albania, Bosnia and Herzegovina, Kosovo, Montenegro, North Macedonia, Serbia and Turkey.
The ERP assessments provide an analysis of each country's structural reform priorities, including economic, business and sectoral key challenges. The exercise mirrors the European Semester within the EU and has become one of the key components of the enlargement process in recent years.
For the first time, the European Pillar of Social Rights plays an integral role in the assessments, providing a framework for identifying key priorities.
The ERPs are a central element of the economic governance fundamentals first approach in the EU's enlargement strategy, preparing the partner countries for EU accession by meeting the economic criteria and building capacity to deliver results after accession.
The assessments identify a number of key economic and social challenges in the context of the European Pillar of Social Rights. These include:
improving low labour force participation, especially for women,
further targeting and strengthening of active labour market policies,
reassessing the level and structure of social spending and
overcoming persistence of structural skills mismatches and weaknesses in education systems.
The assessments will feed into an annual meeting between Ministers on 17 May. This annual meeting produces jointly agreed country-specific policy guidance and its implementation is then followed up in the yearly ERP assessments.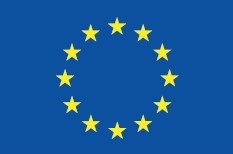 This initiative has received financial support from the European Union Programme for Employment and Social Innovation "EaSI" (2014-2020). For further information please consult: http://ec.europa.eu/social/easi