Date:  27 March 2019
Location:  Bucharest, Romania
Organiser: Microfinance Centre
The European Commission is sponsoring a day-long microfinance workshop under the EaSI Technical Assistance programme on the microfinance legal framework in Romania and how it defers from the European Code of Good Conduct for Microcredit Provision. The event will take place in Bucharest, Romania on 27 March 2019.
The Romanian microfinance legal framework enabled the establishment and registration of a large number (2800) of financial institutions in the Romanian Central Credit Register (CCR). More than 90% of these registered financial institutions (FIs) are Credit Unions, which are rather small and have limited resources. The supervision of the larger FIs and the legal requirements in terms of personnel, structure and reporting have become more costly and restricted within the recent years, which had a negative impact over the smaller institutions such as Credit Unions. Therefore, lobby efforts are needed to inform and influence the decision-making stakeholders in Romania in the development of a sustainable legal framework, which takes into account the needs of smaller institutions.
The event organisers will welcome participants from credit unions and other microfinance institutions, the Central Bank in Romania, as well as local authorities. The workshop will be held in English and is open to both selected beneficiaries of the EaSI Technical Assistance programme, as well as other interested microfinance institutions.
The purpose of the workshop is to bring together all participants from the microfinance sector in Romania and to facilitate a dialogue between them in order to reach common ground on the development of secondary legislation in line with the European Code of Good Conduct for Microcredit Provision.
Representatives from credit unions and authorities in Romania interested in the workshop can register to attend this free event by sending an email to microfinance@mfc.org.pl.
Th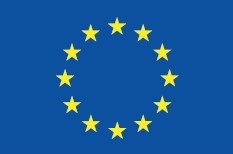 is initiative has received financial support from the European Union
Programme for Employment and Social Innovation "EaSI" (2014-2020).
For further information please consult: http://ec.europa.eu/social/easi