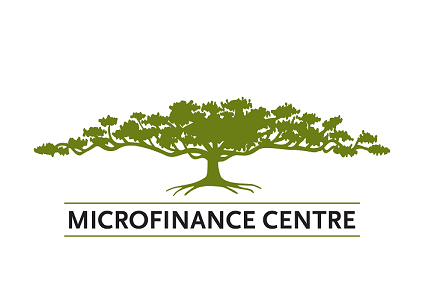 By registering to this online event, I consent having read and understood the  Microfinance Centre's (MFC) Privacy Policy  and information on processing my personal data by the event organizer contained therein. Participation in this event is equivalent to having agreed for processing my personal data with the aim of it, in accordance with the Privacy Policy.
I agree for adding my personal data to the contact database managed by MFC.
My personal data will be used in accordance with the MFC Privacy Policy and information on processing my personal data contained therein, solely for the purpose of informing me by e-mail about other events organized by MFC and other MFC's activities. I have the right to resign from receiving these updates at any time and to delete and modify my personal information .
I agree to send by Microfinance Centre to my electronic mail address, (as well as via data terminal equipment), information on organization of the given online event and the commercial/marketing information on Microfinance Centre and other entities related with financial and social inclusion market, including a Microfinance Centre newsletter, in particular on any conferences, workshops, seminars, trainings, projects, publications, studies, and questionnaires organised by Microfinance Centre and other events involving Microfinance Centre.
Rejestrując się na to wydarzenie online oświadczam, że zapoznałem/am się z Polityką Prywatności Microfinance Centre (MFC)  i tam zawartą informacją dotyczącą przetwarzania moich danych osobowych przez organizatora wydarzenia. Uczestnictwo w wydarzeniu jest równoznaczne ze zgodą na przetwarzanie w tym celu moich danych osobowych zgodnie z powyższą Polityką .
Wyrażam zgodą na dodanie moich danych osobowych do bazy kontaktów zarządzanej przez MFC. Dane te będą wykorzystywane zgodnie z Polityką Prywatności MFC i tam zawartą informacją dotyczącą przetwarzania moich danych osobowych, jedynie w celu informowania drogą mailową o innych wydarzeniach organizowanych przez MFC i przesyłania informacji dotyczących innych działań prowadzonych przez MFC. W każdej chwili mogę zrezygnować z otrzymywania informacji mailowych oraz przysługuje mi prawo do skasowania i modyfikowania moich danych osobowych .
Wyrażam zgodę na wysyłanie przez Microfinance Centre na moje konto poczty elektronicznej (również za pomocą  telekomunikacyjnych urządzeń końcowych) informacji związanych z organizacją danego wydarzenia, oraz informacji handlowych/marketingowych dotyczących Microfinance Centre i innych podmiotów związanych z rynkiem inkluzji finansowej i społecznej  w tym newslettera Microfinance Centre w szczególności o organizowanych przez Microfinance Centre konferencjach, warsztatach, seminariach, szkoleniach, projektach, publikacjach, badaniach, ankietach i innych wydarzeniach związanych z Microfinance Centre .