MFC Board of Directors currently consists of seven Directors,  selected through a nomination process involving MFC member organizations. Read more about how the Board is composed and managed in our Association Principles.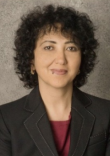 Sanavbar Sharipova –   Chairwoman of the Board of Directors
Founder, IMON International, Tajikistan
Sanavbar has over 25 years of executive leadership experience in development banking and finance with specific focus on financial inclusion and women's economic empowerment. She is Founder of "IMON International", and for 17 years have been the CEO of this Company. She successfully managed the transformation of community based development project "Microcredit in Tajikistan" into a specialized and regulated financial institution, which became the largest and leading MFI in the country providing all range of banking products to people in Tajikistan.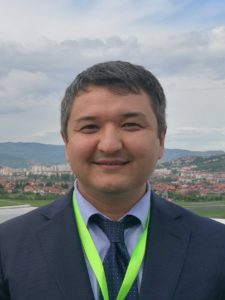 Alisher Akbaraliev – Board Director
Executive Director, Association of Microfinance Institution, Kyrgyz Republic
Alisher Akbaraliev is a microfinance expert with 16 years of experience providing technical support to financial institutions throughout Central Asia. He is establishing relationships with relevant stakeholders in Kyrgyzstan, Tajikistan and Kazakhstan, including government organizations, NGOs, and partner organizations. Well-versed in financial management and loan oversight, and has developed products to fit the needs to potential clients, including new deposit technologies and Sharia lending and involved in researches on country level, like the financial ombudsmen model for the Kyrgyz finance market and financial literacy issues in Kyrgyzstan (2014-2016).
As Country Manager for Oikocredit Ecumenical Development Cooperative Society, Mr. Akbaraliev managed microfinance lending across Central Asia, and provided technical guidance in finance and investment. Throughout his tenure, he has managed multiple MFI branches, where he oversaw day to day operations, managed budgets and staff, and monitored all lending operations. He has expertise in market analysis, business analysis, collateral assessment, and client monitoring. Mr. Akbaraliev holds a diploma in economics and a diploma in jurisprudence. Fluent in Russian and Uzbek and is proficient in English and Kyrgyz.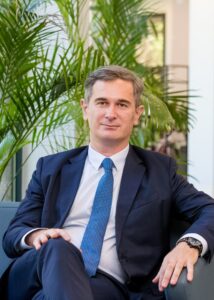 Archil Bakuradze – Board Director
Chair of Supervisory Board at JSC MFO Crystal
Archil served as Chairman of the Georgian Microfinance Association and is currently a member of its board. He is a Chairman of the Board of Crystal Fund and serves on the Boards of several non-profit organisations. Through the Chevening Scholarship, from the UK Foreign and Commonwealth Office, Archil received an MBA from Lancaster University's Management School (2004). He is a fellow of the John Smith Trust (2000) and recipient of the international van Heuven Goedhart award from the Dutch Refugee Foundation, Stichting Vluchteling (2003).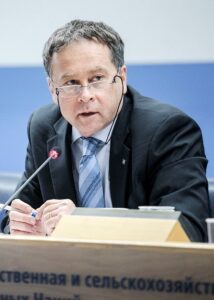 Gabriele Giuglietti – Board Director
Director in Charge of International Development Activities of Banca Etica, President of Cresud
Gabriele began his banking career at "Credito Italiano" in 1990 and joined Banca Popolare Etica in 1998 where he held a number of positions including: deputy Managing Director from October 1998 to 2011 , Director of Sales and Institutional Affairs from 2011 to May 2013, Director of Credit, Institutional and International Affairs since 2013, now is in charge of the international development activities of Banca Etica.
Appointed Officer of the Italian Republic in 2000 as among the founders of Banca Etica by the Italian President Carlo Azeglio Ciampi , he is currently President of Cresud (the Banca Etica's Group financial tool dedicated to microfinance and fairtrade ).
He served as a member of the Board of Etica SGR (Banca Etica Group Investment Company) from 2002 to 2014 and as a member of Libera Terra Mediterraneo (cooperatives working on the grounds confiscated to mafia) until 2020. Board member of Coopest and Coopmed. Married, three sons, his wife Elisabetta Viscardi is a pediatric oncologist at Padova General Hospital and still shares with Gabriele a long term social experience in the Italian Catholic Scout Movement (Agesci).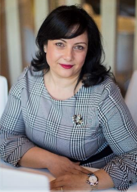 Brunilda Isaj, MBA, CRB – Board Director
Secretary General at the Albanian Microfinance Association
Brunilda Isaj brings to microfinance more than 22 years of experience and successful track record in the Albanian banking and financial system, covering various senior commercial and c-suite management positions. Her experience extends to retail and commercial banking, financial products and services development, financial markets and instruments, as well as micro-enterprises and SME business development management.
Ms. Isaj is contributing with her experience in advocating and promoting microfinance sector, actively participating in policy making and regulatory area. She is the organizer and leader of a number of roundtable discussions and events on addressing microfinance challenges and reaching our solutions to them, in close cooperation with the government, regulators, investors and stakeholders, with the aim of supporting the sector and the vulnerable society layers with little or no access to mainstream banking. As of August 2019, she holds the position of Secretary General at the Albanian Microfinance Association.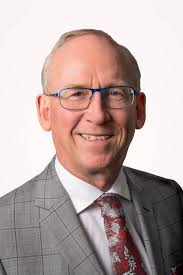 Paul Kalinauckas – Board Director
Founder Chief Executive,  BCRS Business Loans, UK
Paul Kalinauckas is a skilled Board Member and was Chair of the Board of Responsible Finance, the UK Association for MFIs. He is also the Access to Finance Champion on the Board of his Local Enterprise Partnership and is now retired from his role as the Founder Chief Executive of BCRS Business Loans. He was the Chair of the Fair Finance Consortium in the West Midlands, UK and has undertaken training in running meetings, facilitating, coaching and chairing discussions.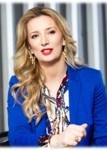 Elma Zukić – Board Director
President of the Association of Microfinance Institutions in B&H – AMFI
Elma Zukić has more than 22 years of experience in financial sector, and last 2 years and half in microfinance sector.
Most of her working experience is with international banks. She was also Executive Director – Board Member of one domestic Bank.  She was part of the team responsible for crisis management for restructuring of the Bank,running several departments : Retail, Corporate, IT, Treasury, HR, Legal, Operations, Marketing. Furthermore, he is a recognized expert in crisis management.
Since February 2019, she is the president of the Association of Microfinance Institutions in B&H.
She have accepted this responsible position with all enthusiasm and energy and readiness to represent the common interests of MCOs in front of international institutions, regulatory and executive bodies. She is in the process of making PhD thesis with a focus on management and organization. She continuously working on professional development and additional education. In free time she doing charity work in the horse club 'Spirit'
Our Team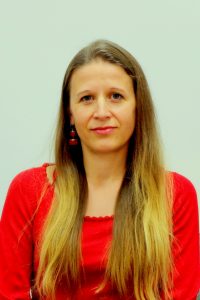 Katarzyna Pawlak
CEO
Contact: kasia[at]mfc.org.pl
Katarzyna oversees the Centre's programs  in the area of financial inclusion and responsible finance. In the years 2005-2014, she served on the Steering Committee and then the Supervisory Board of Social Performance Task Force and took an active role in developing sector standards on responsible finance (Universal Standards for Social Performance).
Since 2009 she has been leading a global fund financed by the Ford Foundation supporting more than 50 microfinance associations and over 500 their member microfinance institutions to mainstream the responsible finance standards locally. She was chosen "Woman of the Year 2008″ by the international organization Women Advancing Microfinance. She graduated from Warsaw School of Economics and holds Canadian Executive MBA degree from  Warsaw School of Economics and the University of Quebec at Montreal.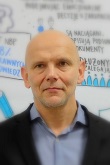 Grzegorz Galusek
Member of the Management Board
Contact: grzegorz[at]mfc.org.pl
Grzegorz is a microfinance specialist with significant field experience gained at Fundusz Mikro, a microfinance institution based in Poland.  As director of the MFC he has designed regional and country specific access to finance programs which address the needs for financial and non-financial services among low-income people and micro-entrepreneurs in Europe and Asia. Grzegorz has initiated a regional, financial inclusion policy program with a broad goal of fostering creation of a favorable legal and regulatory framework for access to financial services for low-income people and micro-entrepreneurs.  From 2005 – 2008 Grzegorz served on the UN Adviors Group on Inclusive Financial Sectors, while until 2015 he was a member of the Steering Committee of the SMART Campaign – a global microfinance industry initiative concerned with the protection of microfinance clients.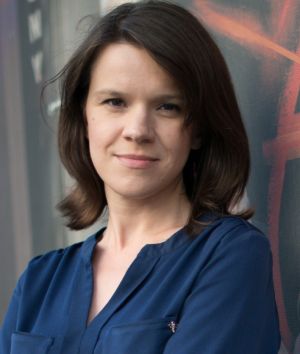 Ewa Bańkowska
Responsible Finance Expert
Contact: ewa[at]mfc.org.pl
Ewa has been with MFC since October 2005. She has been managing MFC projects and developing content in various topics of responsible finance: social performance management, client protection, financial health. She has been supporting MFIs in marketing research, institutional assessments, product development. She leads MFC initiatives for capacity building in digitalization of MFIs. With a background in market research, her previous professional experience covered marketing research in the banking sector and market analysis for the B2B service global alliance. Ewa holds an MSc in Quantitative Methods and Information Systems from Warsaw School of Economics and a postgraduate diploma from Warsaw University in psychology of consumer's behaviour.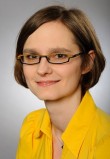 Kinga Dąbrowska
Responsible Finance, Program Manager
Contact: kinga[at]mfc.org.pl
Kinga has been working in MFC since September 2011. Prior to that, she worked in Technical Secretariat for Cross-Border Cooperation Program Poland – Belarus – Ukraine and Pontis Foundation, Slovakia where she was responsible for managing projects related to development assistance, democracy promotion and development education mostly in the Western Balkans and Central and Eastern Europe. She has been also providing trainings and workshops to partner organizations covering topics such as fundraising, strategic and project planning, introduction to corporate social responsibility, cross – sector cooperation between NGOs and business, advocacy campaigning. Over the years she conducted several organizational audits and trainings on board staff relations. In MFC Kinga works in Social Performance Management program. Kinga holds a Master's degree in sociology from Warsaw University.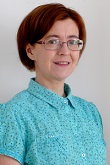 Justyna Pytkowska
Research, Program Manager
Contact: justyna[at]mfc.org.pl
Justyna manages research projects and is the author of the annual publication on the state of microfinance industry in Eastern Europe and Central Asia. She also conducts market research studies in the demand for microfinance products (credit, savings, microinsurance), access to finance and the use of financial services, indebtedness, using a variety of research techniques (focus group discussions, in-depth interviews, questionnaire-based surveys). She has 20 years experience working in development in Eastern European countries and the Commonwealth of Independent States and 12 years experience in conducting microfinance research. This includes hands-on experience in conducting qualitative research and quantitative data analysis using statistical software, writing and publishing articles on the state of microfinance in the region.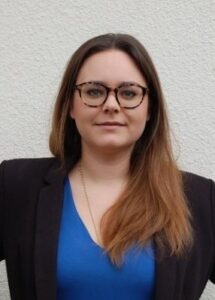 Aleksandra Sinikka Karabon
Communications Coordinator 
Contact: aleksandra[at]mfc.org.pl
Aleksandra has joined Microfinance Centre in August 2019. She is responsible for all of the communications-related activities, both external and internal; she also prepares and implements the overall communications strategy for MFC. Translating complex ideas into simple words – that is her idea of a powerful communication.  She studied Finnish Philology and International Relations – Intercultural Communications at the University of Warsaw, Sciences Po Lyon and University of Helsinki. In her free time she likes to play the piano. Feel free to contact Aleksandra on MFC communications-related issues!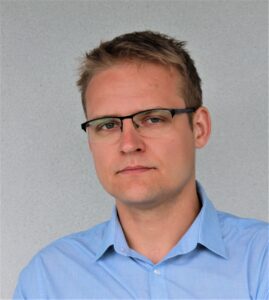 Bartosz Piechowicz
Projects Coordinator
Contact: bartosz[at]mfc.org.pl
Since May 2020 Bartosz is coordinating capacity building projects in MFC. He has a strong professional background in NGO sector in fields of development cooperation and humanitarian aid. Since 2013 Bartosz has been engaged in programs supporting human rights, democratic values, equal treatment, and  development of local communities in Eastern Europe, Caucasus, Middle East, and Southeast Africa. He also holds PSM title in Agile Project Management methodology and has experience in implementing IT projects in the area of financial management, identity management, and CRM.
С началом мая к команде МФЦ присоединился Бартош Пехович (Bartosz Piechowicz), который занимается координацией наших проектов по наращиванию потенциала. Он имеет большой профессиональный опыт в третьем секторе, в области сотрудничества в целях развития и гуманитарной помощи. С 2013 года Бартош принимал участье в программах поддержки прав человека, демократических ценностей, равного обращения и развития местных сообществ в Восточной Европе, на Кавказе, на Ближнем Востоке и в Восточной Африке. Дополнительно он имеет звание PSM1 по методологии Agile Project Management и опыт реализации IT-проектов в области финансового управления, управления идентификацией и CRM. Бартош будет заниматься укреплением и интенсификацией контактов с нашими русскоязычными членскими организациями. Мы приглашаем, свяжитесь с нами по адресу: bartosz[at]mfc.org.pl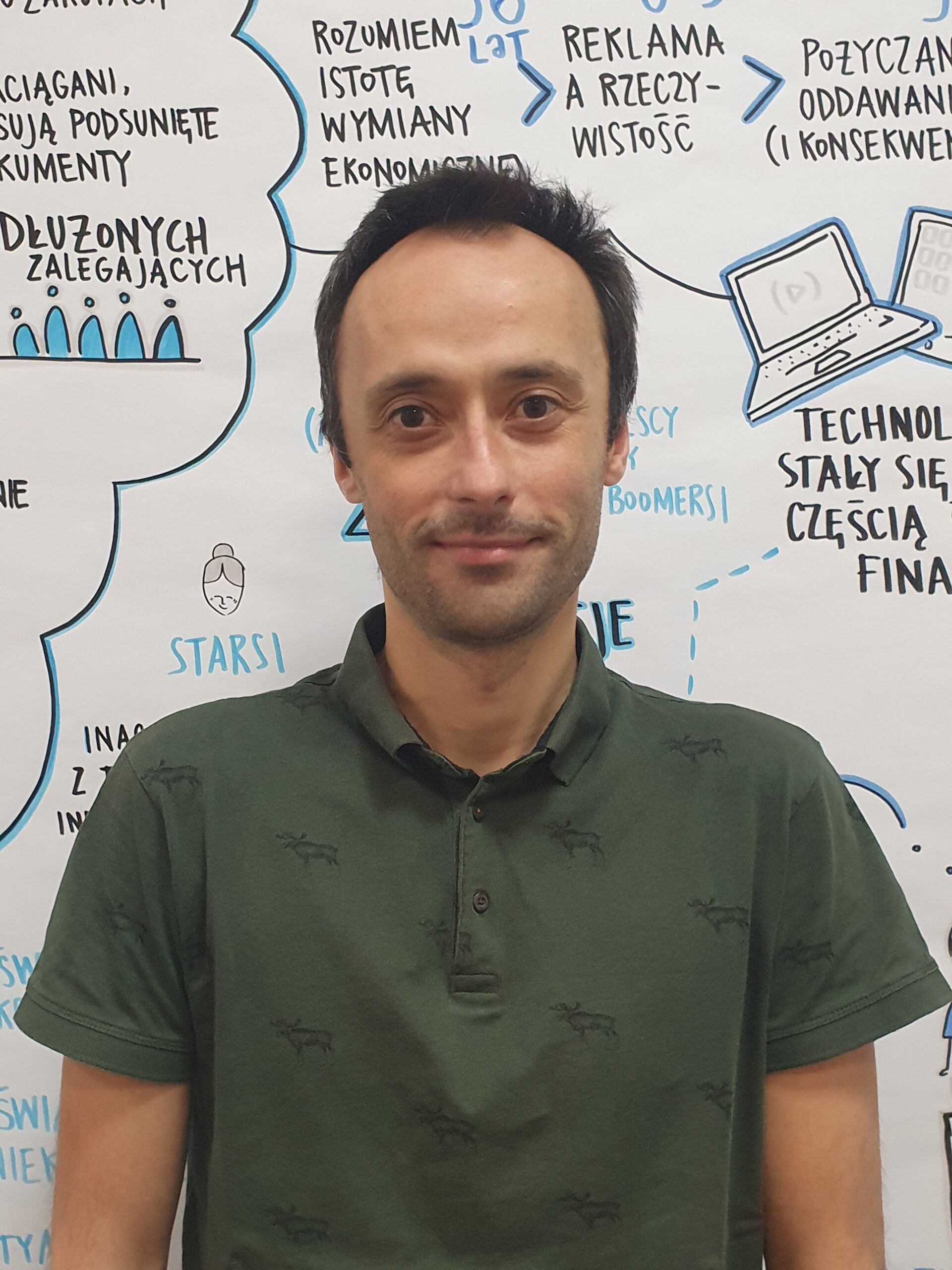 Marcin Sawicki
Finance and Administration Coordinator
Contact: marcin@mfc.org.pl
Marcin is taking care of Microfinance Centre's finance and administration since August 2020. He is responsible for general budgeting in the organization and HR-related services for the MFC Team. Audits, grant financial reporting and invoicing are also his areas of operations.
Prior to joining MFC, Marcin worked as a lead financial planner – using SAP and other modelling tools he was planning and forecasting budgetary operations. He's a graduate in Finance and Banking of Warsaw School of Economics, he also studied in Vienna. One of his biggest hobbies is traveling.