Join 2h virtual workshop to learn about good practice and key pitfalls
Tuesday November 30th 11:00 – 13:00 CET (Berlin / Warsaw / Sarajevo)
Automated credit scoring for small consumer loans is widely used among MFIs, but the design and implementation of these solutions is not always straightforward and some important technical and methodological aspects are sometimes overlooked.

Join us for the 2h virtual workshop, during which we will focus on credit scoring and the challenges inherent to this application. We will start by discussing the different types of scoring and their specific functions. We will then put ourselves in the shoes of the designer of a credit scoring model to review each major step in its development and highlight the methodological choices to be made and the pitfalls to avoid. In particular, we will look together at the different data sources available to us and the extent to which they add value to the estimation of a client's risk. To do so, we will rely on a conceptual framework to guide the reflections towards a model with solid foundations. We will also discuss recent developments in artificial intelligence and to what extent these solutions should be preferred to more traditional approaches.

If your MFI has already implemented automated decision making processes, you will be able to assess the quality and effectiveness of your system. If your MFI is about to start working on this, this workshop will give you a great opportunity to make sure your work process is well designed.

The content of the workshop will be illustrated with practical examples from MFIs.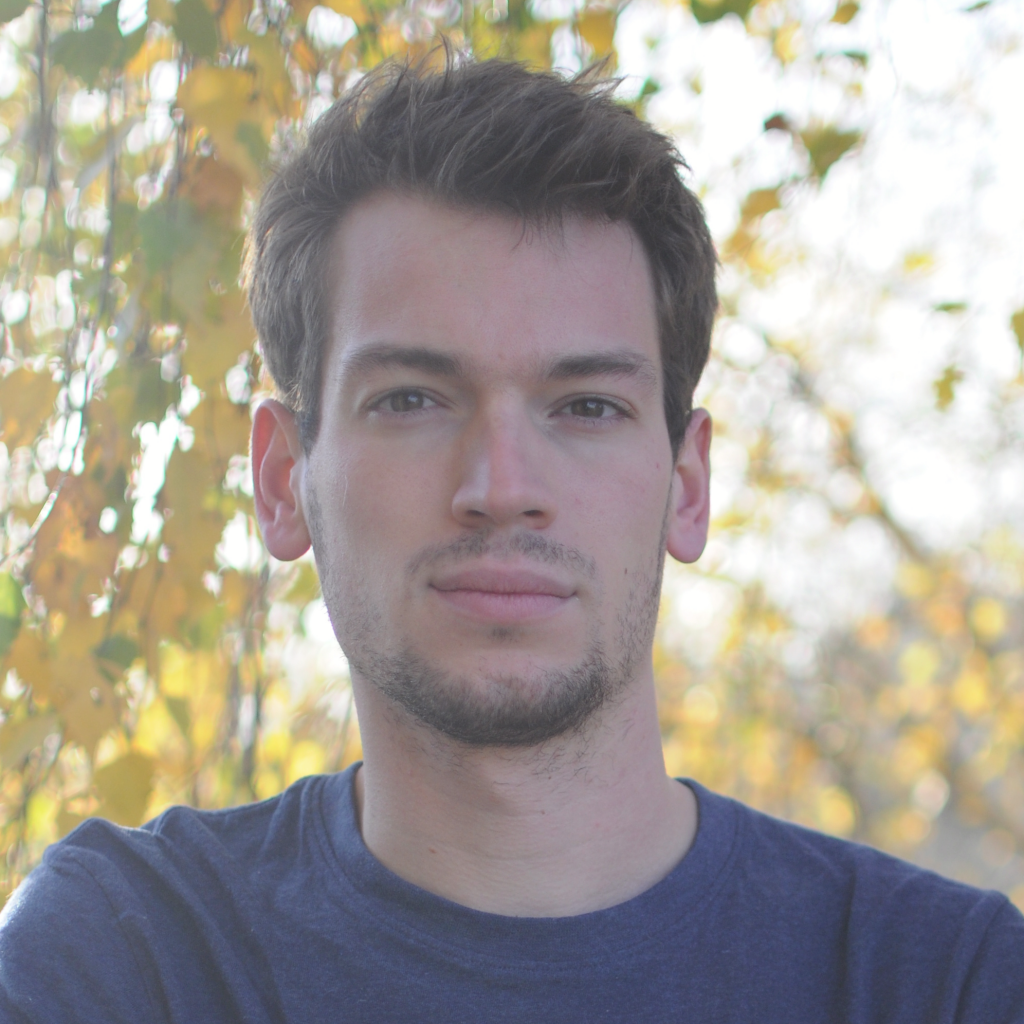 Damien Jacques, Rubyx
Damien is the lead data scientist of Rubyx, a company designing risk and profit optimization solutions for banking institutions in emerging countries. He is in charge of the design, development and maintenance of Rubyx data science solutions, in particular the credit scoring algorithm.
He has led projects across the globe requiring (i) designing and implementing algorithms to extract key insights from large unstructured data, (ii) develop strategies to leverage the entire data value chain of companies and development agencies; and (iii) successfully scale up data solutions in complex and multi-stakeholder ecosystem. He has established a strong academic track record through several projects in data science and AI for social good (including projects in finance, food security, poverty and agricultural economics).
As a researcher, Damien worked at the University of California, Los Angeles, the Free University of Brussels, and the catholic University of Louvain. As a consultant, he work(ed) for Rubyx, Dalberg Data Insights, the Inter-American Bank of Development and has actively contributed to projects involving many international partners including GIZ, Experian, Orange, Telefonica, MTN, GiveDirectly, the World Bank and the Qatar Computing Research Institute. He was awarded the Agriculture prize in the Data For Development (D4D) challenge organized by Orange, MIT, and the UN.
Damien holds a Ph.D. in Bioengineering and Agronomy from the catholic University of Louvain.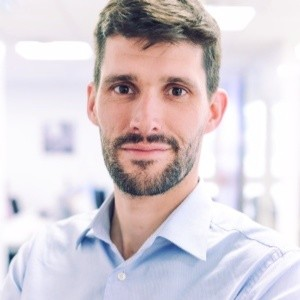 Denis Moniotte, Rubyx
Denis is a digital transformation expert and economist with a strong background in financial inclusion, strategies and data-driven solutions for financial services. He has worked on the definition and implementation of numerous technology transformation strategies with a particular accent on core banking solutions, distribution channels, digital products and mobile payments.

He has over 15 years of experience in leading digital transformations in Europe, Africa and Asia, both on the technology and product sides. He started as a consultant for Accenture in the financial services sector, and then worked with Baobab Group (formerly MicroCred) for nearly 10 years as Chief Innovation Officer and Chief Technology Officer. He was responsible for the innovation and technology strategy, creating technology solutions in response to operational challenges, enabling rapid innovation and cost savings, and helping the company achieve a major digital transformation to become a multinational group of 100% cloud-based, single-code, centrally driven financial institutions.

Currently, Denis is a co-founder and managing partner at Rubyx. He works to facilitate the integration of digital information and artificial intelligence into the decision-making process, allowing MFIs to extract value from their data and access a multitude of metrics and analytics. 

Denis holds a Master's degree in Development Economics and International Development and a Master's degree in Microfinance.
You may also be interested in our two linked seires of webinars: Digital Literacy Bootcamp and Leaders in Digital Era – click and check the topics!
Partners and Funders:
The Bootcamp Labs series are free of charge due to kind support of our donors: