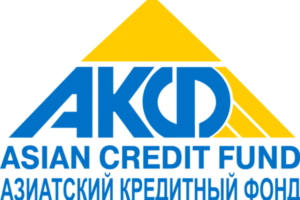 We are pleased to announce that Asian Credit Fund, the 2nd largest MFI in Kazakhstan by clients, is celebrating its 20th anniversary! Since its founding in 1997, ACF has supported over 117.000 entrepreneurs and households in Kazakhstan with a total of $74.2M in disbursed loans among  115.000 clients. Women are a key focus of ACF's business, and currently comprise 92% of all the borrowers. ACF has expanded its office network over the years and today runs 37 offices in six regions of Kazakhstan, with 20 of them located in rural areas.
ACF was established in 1997 by Mercy Corps, an international relief and development organisation, to improve access to finance for rural women and private businesses in Kazakhstan. In 2014 Singapore-based investor BOPA (Base of Pyramid Asia) acquired a 41.4% shares in ACF and currently holds a 47.57% shares. Mercy Corps remains the majority shareholder of ACF with 50.53%, with BOPA and ACF's employees holding the remaining 49.47%.
While ACF's lending business has grown by an average of 25% per year over the past 10 years, the Company is also extremely proud of its non-credit advisory services, often provided at no cost to the client. In the last three years, ACF provided financial literacy training for over 15.000 participants while 300 entrepreneurs received business training, which helped them to launch their new businesses by facilitating additional skills that improved their prospects for success.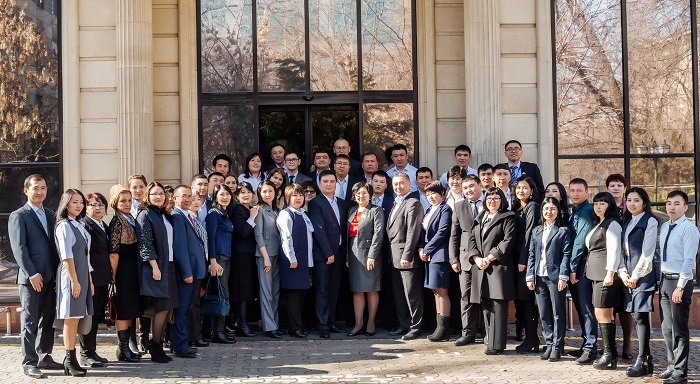 In 2009, at the height of the global financial crisis, ACF made a landmark strategic decision to revamp its business model, focusing on group lending in rural areas. By focusing on this underserved market, ACF began to fulfil its mission in a more sustainable manner. Since 2009, ACF's loan portfolio has grown 11 times, while the number of clients has grown from 2.425 in 2009 to 20.752 today. Credit quality has also improved and today ACF's PAR>30 remains solid at 0.6%.
This growth is attributable to our partners in the international lender community and we acknowledge the support received from Deutsche Bank, Incofin, MCE, MicroVest, Oikocredit, responsAbility, Frontiers and others over the years, as well as partner organisations AMFOK (Association of Microfinance Organisations of Kazakhstan) and the MFC (Microfinance Center) in Poland. ACF is also pleased to be a founding member of the SME Forum in cooperation with the IFC (International Finance Corporation).
ACF is currently partnering with 26 financial organisations from 17 countries in the MFC's "Borrow Wisely" campaign to address the problem of over-indebtedness.
The year 2017  is dedicated to the «Green Economy», with a focus on "clean or green technology". With the support of Kazakhstan's President Nazarbayev, "green technology" became a priority linked to economic development for the country.
As a part of its support for the programme, ACF is leading in green lending, providing loans for energy-efficiency investments for rural households. ACF is also working together with primary school teachers to provide energy saving lessons for 6th grade students, increasing children's awareness of the importance of energy saving investments and careful use of energy resources. Finally, ACF is engaged with local communities in tree planting campaigns in areas of its operation, as well as the Almaty Zoo.
ACF also believes in the support of charitable causes in local communities and together with staff, it has supported a number of local charity actions for people in need.
Over the past 20 years, Asian Credit Fund has not only acquired excellent borrowers but also has given returns to the communities where it does business.
The management and staff of ACF are proud to continue providing access to finance for underserved clients in rural Kazakhstan and of all other accomplishments over the past 20 years.