Project Description
The EaSI Technical Assistance to the European Microcredit Sector Programme helps European microcredit providers strengthen their institutional capacity and share best practices through technical assistance, trainings, workshops and other support.
Project regional focus: EU countries, Albania, Montenegro, Serbia, Turkey, FYROM, Iceland,  Norway.
Project duration: July 2018 – July 2022
Project status: active
Who is eligible
All EaSI TA activities are free-of-charge for microcredit providers (greenfield microfinance institutions, non-bank microcredit providers and licensed banks). Eligible to take part in the Programme are MFIs from: the European Union, Albania, Montenegro, Serbia, Norway, Turkey, FYROM and Iceland.
What is offered
Funder The European Commission (EC)

Partners
Frankfurt School of Finance & Management, European Microfinance Network (EMN)
Downloads
Source: EC – Audiovisual Service
The MFC activities under EaSI TA in 2017
Read more
Read more
In 2017, MFC will provided technical assistance to:
KEPA (Greece),
Maritza Invest (Bulgaria),
OMRO (Romania),
Slovene Enterprises Fund (Slovenia),
SIS Credit (Bulgaria),
TISE (Poland).
MFC delivered 2-days Code of Good Conduct TA (review of the self-assessment tool and preparation for the certification) to the following institutions:  Purple Shoots (UK)
The MFC activities under EaSI TA in 2016
Read more
Read more
In 2016, MFC provided technical assistance to:
Capitalia, Latvia (in the area of credit management)
FAER, Romania (in the area of strategic planning and credit management)
Mikrofond, Bulgaria (in the area of strategic planning and marketing)
RoCredit, Romania (in the area of risk management)
ROMCOM, Romania (in the area of strategic planning)
SEED Capital Bizkaya, Spain (in the area of credit management)
TISE, Poland (in the area of strategic planning)
MFC delivered 2-days Code of Good Conduct TA (review of the self-assessment tool and preparation for the certification) to the following institutions:
AFI (Greece)
BCRS (UK)
BESA Fund (Albania)
BFS (UK)
Capitalia (Latvia)
FAER (Romania)
good.bee Credit (Romania)
Maritsa Invest (Bulgaria)
MicroFinance Norge (Norway)
PerMicro (Italy)
PRIMOM (Hungary)
ROMCOM (Romania)
SEED Capital Bizkaia (Spain)
Slovenian Enterprise Fund (Slovenia)
TISE (Poland)
Vitas (Romania)
Th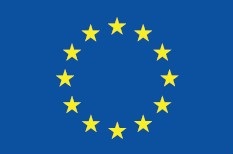 is initiative has received financial support from the European Union
Programme for Employment and Social Innovation "EaSI" (2014-2020).
For further information please consult: http://ec.europa.eu/social/easi