Dates:  29–31 May 2019
Location:  Istanbul, Turkey 
Registration: Register today
Conference website: mfc2019.org
The MFC Annual Conference is one of the most significant events in the financial inclusion sector. The event will be a meeting of minds and ideas and will be the perfect opportunity for financial inclusion professionals to network, exchange experiences, learn from an impressive line-up of guests and even lay the groundwork for successful partnerships going forward.
Upwards of 500 participants are expected to attend the conference this year from East and West Europe, Central Asia, the Caucasus and even further afield.
Thematic Preview
This year, our theme will be "Demystifying Digital in Microfinance". This 22nd MFC Annual Conference will tackle the practical side of digitalization in the financial inclusion sector through case studies, trend analysis and discussion of emerging best practice.  Consult the agenda
Here is a preview of what you can expect at this year's conference:
Fintech Marketplace and pitches
Social investor fair
15+ plenary and break-out sessions
Microfinance Associations' Summit
Sultan gala dinner at Sultan's Palace in Istanbul
Annual CEO Forum Summit for MFC members
Speed networking with fintechs and investors
Pre-conference events: 29 May 2019
Main conference program: 30-31 May 2019
CEO Forum Summit: 1 June 2019
Registration
Registation for the MFC Annual Conference 2019
The Early Bird registration  closes 29 March. Don't miss your chance to grab your discount tickets!
Conference venue
The Conference will be held at TITANIC DOWNTOWN BEYOĞLU hotel, located in Beyoğlu, the center of Istanbul. This 5-star hotel is one of the best Istanbul downtown hotels with spacious rooms combining luxury and comfort, concept restaurants and cafes offering delicacies from the Turkish and world cousine, fitness and spa center and meeting halls in different sizes. Read more
Accommodation
The MFC conference website provides a list of hotels for your comfortable stay in Istanbul.  Book your accommodation
Book your flight with a discount up to 20%
Turkish Airlines is the official airline of the 22nd MFC Annual Conference and special discounts are offered on flights for the conference attendees (on certain booking classes).
Keep up to date about the latest event news via conference website, Facebook event or LinkedIn and Twitter using #MFC2019.
We look forward to welcoming over 500 delegates from across Europe, Central Asia, the Caucasus and beyond. By joining together our expertise and knowledge we will be able to offer an even more tailored and top-notch conference experience in 2019!
Th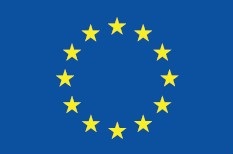 is initiative has received financial support from the European Union
Programme for Employment and Social Innovation "EaSI" (2014-2020).
For further information please consult: http://ec.europa.eu/social/easi