Implementing the European Code of Good Conduct – practitioners experience
Join us on 15th November 2017 at 12.00pm!
MFC is pleased to invite you to join the webinar focused on presenting practitioners experience about the EU Code implementation. During the session, we will learn how to effectively prepare for the Code evaluation based on the good.bee Credit (Romania) experience. We will find out how to implement some challenging clauses and what are the benefits for the institution based on Adie (France) practice.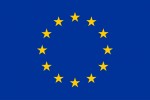 This webinar has received financial support from the European Union Programme for Employment and Social Innovation "EaSI" (2014-2020). For further information please consult: http://ec.europa.eu/social/easi