Opportunities and enablers of digitalisation for microfinance institutions (19/12/2018)
Download webinar recording (audio)
To help all interested European microfinance institutions understand better how to position themselves in the digital space, the European Commission sponsored a webinar organised under the umbrella of the EaSI Technical Assistance for Microfinance programme and hosted by the Microfinance Centre (MFC).
Being present online is a must for microfinance institutions. However, a big question is how to do it effectively to ensure an institution's visibility to the customers they want to attract.
The webinar presented strategies that microfinance institutions can use to improve their visibility and to stand out in the digital space taking into account the preferences of their clients and the internal capacity of their staff.
This event will be based on the lessons learnt from a mentoring process with 3 organisations, which are currently digital leaders in their sector and have improved greatly their online presence:
Representatives from these organisations will present practical considerations that need to be taken into account to improve the digital presence of microfinance institutions in a cost effective manner.
Th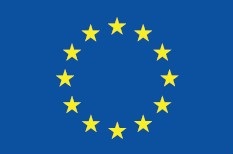 is initiative has received financial support from the European Union
Programme for Employment and Social Innovation "EaSI" (2014-2020).
For further information please consult: http://ec.europa.eu/social/easi
Key elements of successful digital customer acquisition (08/10/2019)
CLICK TO WATCH THE WEBINAR RECORDING (coming soon!)
During the webinar participants have learnt about the available channels and their potential to reach out to clients and increase their engagement. They could understand batter how to select and manage the relationship with digital marketing agency, so that the investment pays off. They could learn the basics of running safe marketing campaigns and the measures to track their success. The presentation covered best practices and key principles that prevent pitfalls.
Presenter: Bernard Golko, independent consultant
Bernard is an executive with a proven ability to develop and implement Digital Strategies. He have led key online initiatives for several major international financial organizations in Poland. He is recognized on the market as expert in aspects of Digitisation and Process Reengineering.
In 2009 he created first on the polish market holistic tool for ROI based on-line acquisition optimization (currently used in several companies). He serves as independent advisor on Business Digitisation, Marketing Strategy, Fintech and Profitability Development. Creator of 'Reversed Performance Marketing Model'. 
Credit scoring for digital lending (18/10/2019)
The webinar discussed the experience of Kredytmarket – an on-line lending platform to micro enterprises, successfully kicked off in 2016. In 2018, the company started to use own credit risk models to assess credit applications based on own credit risk models and using an artificial intelligence models to prevent fraud. The company's risk manager  shared the experience of developing and using the credit scoring based on own and external data.
Presenter: Piotr Woźniak, Risk Manager at Kredytmarket 
| | |
| --- | --- |
| Piotr has 20+ years experience in banking sector – he worked for one of the biggest polish banks PKO BP, as well for Polish Credit Bureau, being responsible for implementation of credit scoring models and processes ensuring the data quality. | |
Innovations in EU Policy and Legislation: Opportunities for Microfinance (24/10/2019)
This webinar aims at informing MFC members of the implications of recent EU legislation and policies in financial services, and to assist them in identifying potential market opportunities. It will delve into the EU's Second Payment Services Directive (PSD2), the EU Commission's Fintech Action Plan and its crowdfunding proposal, providing a main summary of the innovations these policies introduce. Further it will highlight specific opportunities for microfinance institutions based in the EU.
The participants can expect to gain the high level understanding of the PSD2, the Fintech Action Plan and the current draft of the crowdfunding proposal and their implications for microfinance institutions.
Presenter: Ariadne Plaitakis, CGAP
Ariadne's LinkedIn
| | |
| --- | --- |
| Ariadne is an independent consultant with over 20 years of extensive on-hands experience in digital finance and payments regulation, open banking, financial inclusion, privacy/data protection, e-commerce, competition law, and consumer protection in the EU and emerging markets. Her current projects focus on open banking/PSD2, future of work in Africa, payment interoperability, competition in digital financial services (DFS), and regulatory models for DFS, and her current clients include CGAP/WB, the Bill and Melinda Gates Foundation, Fintechstage, BFA, Mastercard Foundation and the GSMA. Ariadne is a UK-qualified solicitor with an MA in Jurisprudence from the University of Oxford and a BSc in Foreign Service from Georgetown University. | |
Recruitment and monitoring of IT contractors (31/10/2019)
In this session, we will look deeper into tricks and tips on how to select the right service provider and how to follow up on their work. Which hard and soft criteria do you need to take into account during your selection process and how can you communicate in a clear way with the developers by using Users Stories.
This session is meant for smaller MFIs who don't have their own IT department or for those who are at the start of their digital transformation. The session will also dive into the Non-Profit discounts for NGOs.
Presenter: Jente Minne, microStart
| | |
| --- | --- |
| After his MSC in Industrial design and a specialization in microfinance at the European Microfinance Programme, Jente started working as a volunteer manager for microStart, the leader in professional microfinance in Belgium. As he was always passionate about IT-systems and digitalization, he became responsible for the digital transformation of microStart in 2016. His speciality is the selection of low-cost but efficient IT-tools and the implementation of an agile mindset in the organisation. | |
| | |
| --- | --- |
| | This event is financed by the European Union Programme for Employment and Social Innovation (EaSI) 2014-2020. For further information: http://ec.europa.eu/social/easi |
GDPR unpacked with Allen & Overy
7th November, 10:30 – 11:30 (Warsaw/Amsterdam/Sarajevo)
CLICK TO REGISTER FOR THIS WEBINAR
This webinar targets  executive management, Board members and other staff/ stakeholders recommended by the CEO, as it will tackle some of the critical issues relating to data protection.  Data protection regulation comes at a time when businesses are increasingly data driven. The volume of personal information that they are collecting and keeping is increasing with the information becoming, in many cases, a key business asset. This is an asset that can be exploited not just through increasingly sophisticated marketing operations but also through techniques such as "big data" analysis and the development of artificial intelligence. Institutions that understand their data protection obligations and seek to meet them in an intelligent way will be best placed to unlock the benefits of the personal data that they hold.
Allen & Overy LLP is an international law firm advising national and multinational corporations, financial institutions, and governments. Allen & Overy is one of the ten largest law firms in the world measured by revenue and is regularly listed as one of the most prestigious and elite law firms in the world.
To ensure that all participants have a base knowledge some articles will be circulated in advance. It is expected that all participants take the time to read through them. Everybody will have the opportunity to submit specific questions. This will allow A&O to prepare a presentation that relates to the audience. To ensure that we generate sufficient quality questions David Kruijff (davidkruijff@me.com), who will moderate the webinar, will set-up a slack group for the occasion which should stimulate the discussion.
Speaker: Nicole Wolters Ruckert, Allen & Overy's
| | |
| --- | --- |
| Nicole heads Allen & Overy's Data Privacy team in Amsterdam and specialises in data protection, privacy and technology. She advices both local and international companies on an array of data protection matters ranging from data protection compliance, to assisting enforcement processes conducted by the relevant Data Protection Authorities and advising on new data-driven business models. An important part of her practice involves advising on the data protection implications of the GDPR and the e-Privacy Directive (or future e-Privacy Regulation) on technological developments like AI and Big Data. She has specific experience advising on the data protection aspects of marketing and online advertising (i.e. ad tech) and works across a range of business sectors including technology, media, telecom, retail, financial services and insurance. She started her career in 2004, after graduating cum laude from two Masters of Law at both the University of Amsterdam and the University of Antwerp. | |
| | |
| --- | --- |
| | This event is financed by the European Union Programme for Employment and Social Innovation (EaSI) 2014-2020. For further information: http://ec.europa.eu/social/easi |
7 things you need to know about mobile apps development
12 November, 11:00-12:00 (Warsaw/Amsterdam/Sarajevo)
CLICK TO REGISTER FOR THIS WEBINAR
Using examples of mobile apps created by itCraft, the presenter will discuss the success and failure factors, technical and legal issues and payment systems. He will share how to assess the strengths and weaknesses of certain ideas, and what initial assumptions and knowledge are needed before investing any money in an idea of the app. Eventually, he will point out mistakes to be avoided.
During the webinar, the participants will be able to acquire answers to the following questions:
When can you build your Minimum Viability Product within days and when can you create a fully working system within 4 months?
Is it ok to create mobile app without defined business model?
Which payment system is best for mobile apps?
When is using maps in mobile apps not free?
Native apps vs. cross-platform development vs. web development?
Which came first: the chicken or the egg? Offer-demand problem in mobile apps and how to solve it?
How to position mobile apps high in Google Play and App Store searches?
Presenter: Karol Wegner, co-founder, itCraft
itCraft has been on the market since 9 years; it delivers native mobile applications and web solutions for a range of industries: healthcare, logistics, retail, m-commerce, fintech and others. itCraft employs over 40 developers, specialists in Java, Android & iOS, JS and UX/UI designers.

Prior to his current position, Karol was a Project Manager and a Technical Lead in software company providing enterprise solutions for banks and insurance companies. He has 13 year experience in creating many different mobile and web projects, also developing his own mobile apps startups.