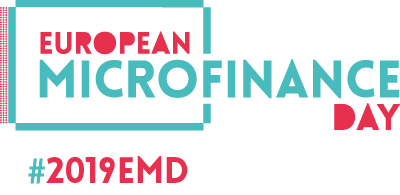 The European Microfinance Day was launched in 2015 as a tool to highlight the impact of the microfinance sector in Europe from a social and an economic perspective.
The main objectives of the European Microfinance Day are:
To raise awareness among European citizens on the existence of microfinance and on its value to fight unemployment and social exclusion.
To draw the attention of European media on how microfinance works in Europe and how it supports and helps the unemployed and European citizens excluded from the traditional financial sector.
To exchange experiences within the European microfinance sector by giving visibility to the work of EMN & MFC members.
To allow local members to draw the spotlight on their achievements and their missions at local level
These objectives remain the same and they will define the spirit of the 5th European Microfinance Day.
5th EMD theme: Empowering tomorrow's entrepreneurs
The Brussels event
While the heart of the EMD campaign truly is the local actions organised by our members, a European Microfinance Day wouldn't be complete without a Brussels event acting as a unifying thread between all those initiatives. This year, we have concocted an exciting programme to showcase promising developments on the research side, to distinguish some outstanding local microfinance beneficiaries, to give the awardees of the European Code of Good Conduct the visibility they deserve, and last but not least to explain microfinance, its actors, and its benefits in a series of clear, easy-to-grasp panels, far form the obscure technical jargon.
Stay tuned for more information about the European Microfinance Day 2019!
The EMD in 2018
More than 25 EMN & MFC members from 13 European countries joined the 4th European Microfinance Day in 2018, organising about 37 different local activities such as events, seminars, debates, round tables, etc., as well as social media campaigns, press releases and newsletters, video animations and special offers such as loan discounts and open house days. The outputs of last year's European Microfinance Day were compiled in this short video, for more information about the 2018 edition and previous ones, check out our dedicated page.